The three days of the Chinese Society for cell biology 2018 National Academic Conference, sponsored by the Chinese Society for cell biology, ended at
Nanjing International Exhibition Center
on 13
th
Apr., 2018. The annual Chinese Society for cell biology is the largest academic event in the field of biology in China. The conference invited dozens of domestic scientists in the field of cell biology to do seminars and presentations, scientists and researchers from various academic institutions, universities and enterprises attended the conference.
Bio-Gene participated in and sponsored this exhibition and exhibited the company's flagship product on booth B36: Bertin InCellis
Smart Cell Imaging System, Apogee Flow Systems, German BMG Labtech Multi-functional Microplate Reader, French Bertin Precellys homogenizer, Cell
3
imager and Phylumtech small model animal run fast behavioral testing from SCREEN company, Swiss Integra electronic pipettes, French PrimaDiag ACSIA NGScapture and Sweden Alphahelix Rob qPCR set-up system. During the exhibition, Many customers visit our booth and show their interests in our products, especially Bertin InCellis Smart Cell Imaging System. The technical engineer and the sales manager of Bio-Gene gave detailed communication and discussion. The effect was very good.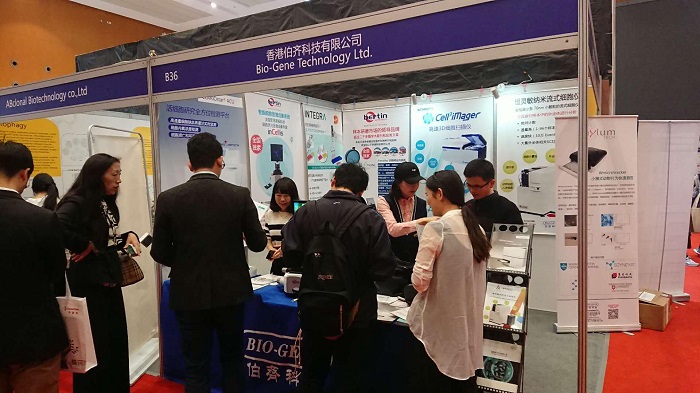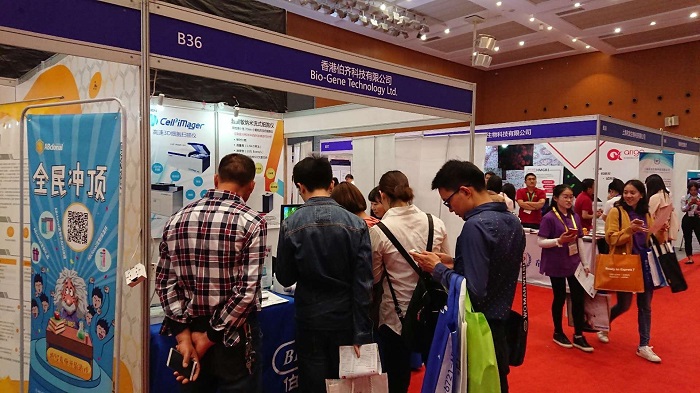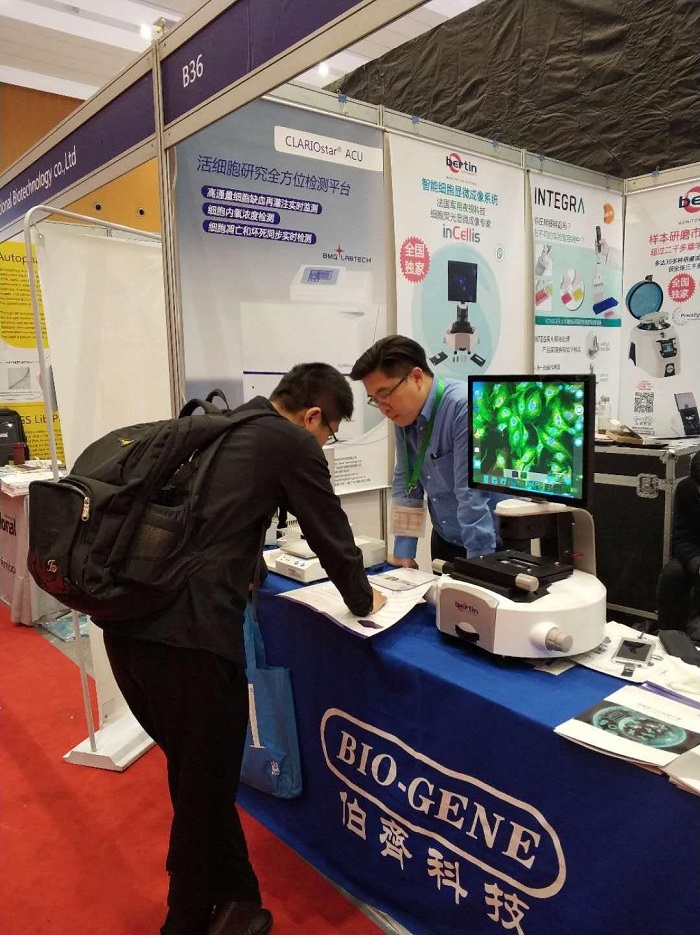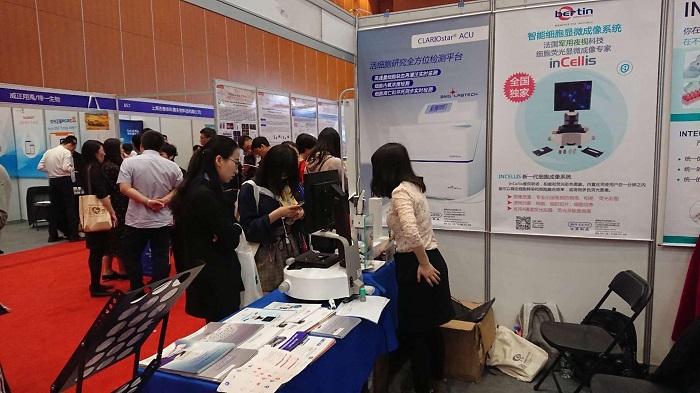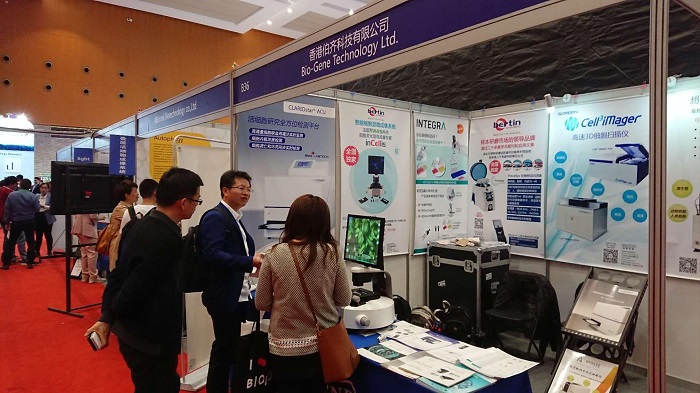 During the exhibition, there was a lucky draw for the visitors. Bio-Gene's booth was so popular that the lucky draws were selected.
Lucky draw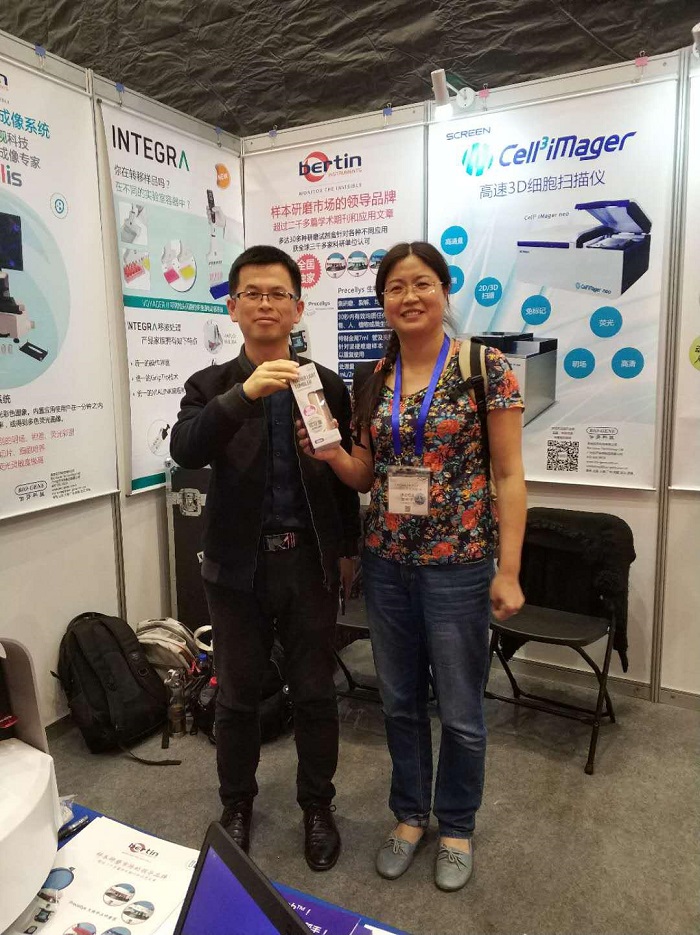 欢迎关注伯齐官方微信(微信公众号:Bio-Gene)
公众号回复:视频,可查看相关产品视频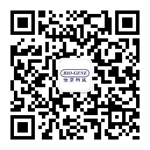 香港伯齐科技有限公司
Bio-Gene Technology Ltd.
广州伯齐生物科技有限公司
400 600 9639
www.bio-gene.com.cn
marketing@bio-gene.com.cn
香港 北京 上海 广州 成都 武汉 济南