2018 Queenstown Molecular Biology Meetings in Shanghai-Drug Discovery and Societal Impact in conjunction with the 10th National Forum on New Technologies in Drug Discovery and the 7th Meeting of Chinese Network for Drugs and Diagnostics Innovation, were successfully held in Shanghai on 23th Mar., 2018. Scientists and researchers from the region and the abroad have conducted extensive exchanges and in-depth discussions on the latest discoveries and cutting-edge research topics in new drug screening.
Bio-Gene won the support of Integra Biosciences, the famous Swiss electric pipette brand, and co-sponsored the exhibition. As a distributor of Integra Biosciences in China, Bio-Gene worked closely with Integra Biosciences to promote Integra products and received recognition from manufacturers and customers.
In this exhibition, Bio-Gene has showed the company's flagship products, the series of products from Integra, including electric pipettes, small pipetting workstations. German BMG Labtech Multi-functional Microplate Reader, Phylumtech small model animal behavioral detection system, SCREEN cell3imager, French Bertin Precellys homogenizer and Sweden Alphahelix Rob qPCR set-up system. In this exhibition, Bio-Gene's booth popular burst, attracting many scientists and researchers. They consulted our products, discussed and exchanged experience with Integra and Bio-Gene's sales and technical personnel. During the exhibition, Prof. Mingwei Wang, director of the National Center for Drug Screening, also visited the booth of Bio-gene & Integra. The atmosphere was warm.

Prof. Mingwei Wang, director of the National Center for Drug Screening visit the booth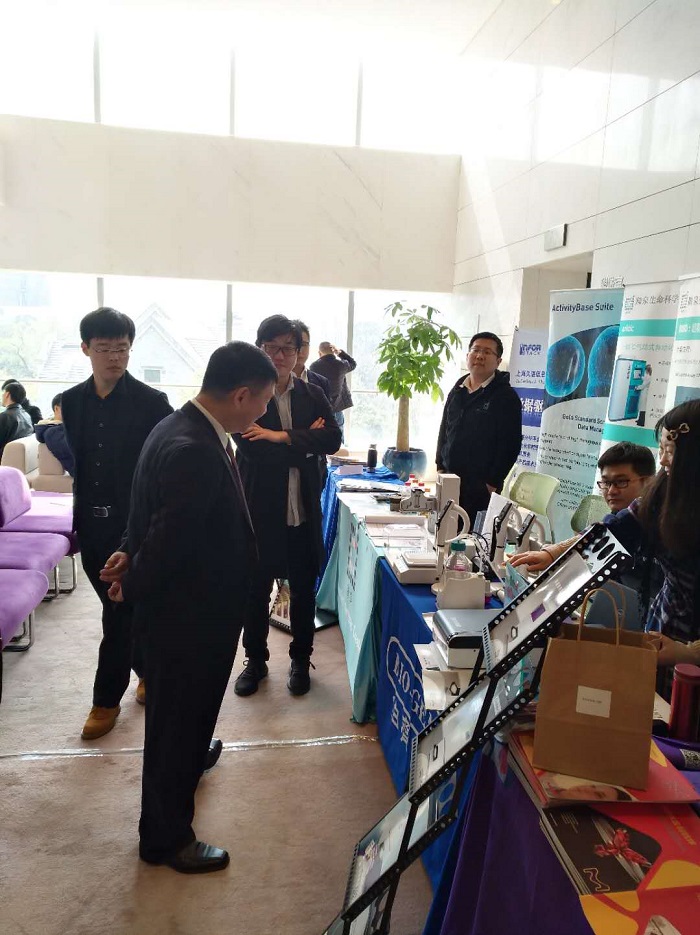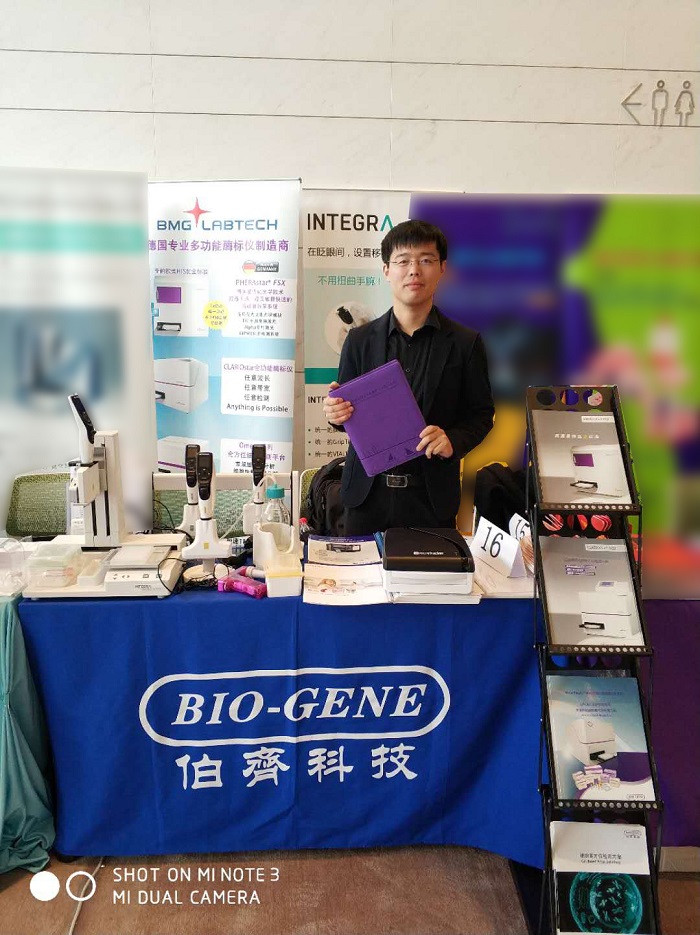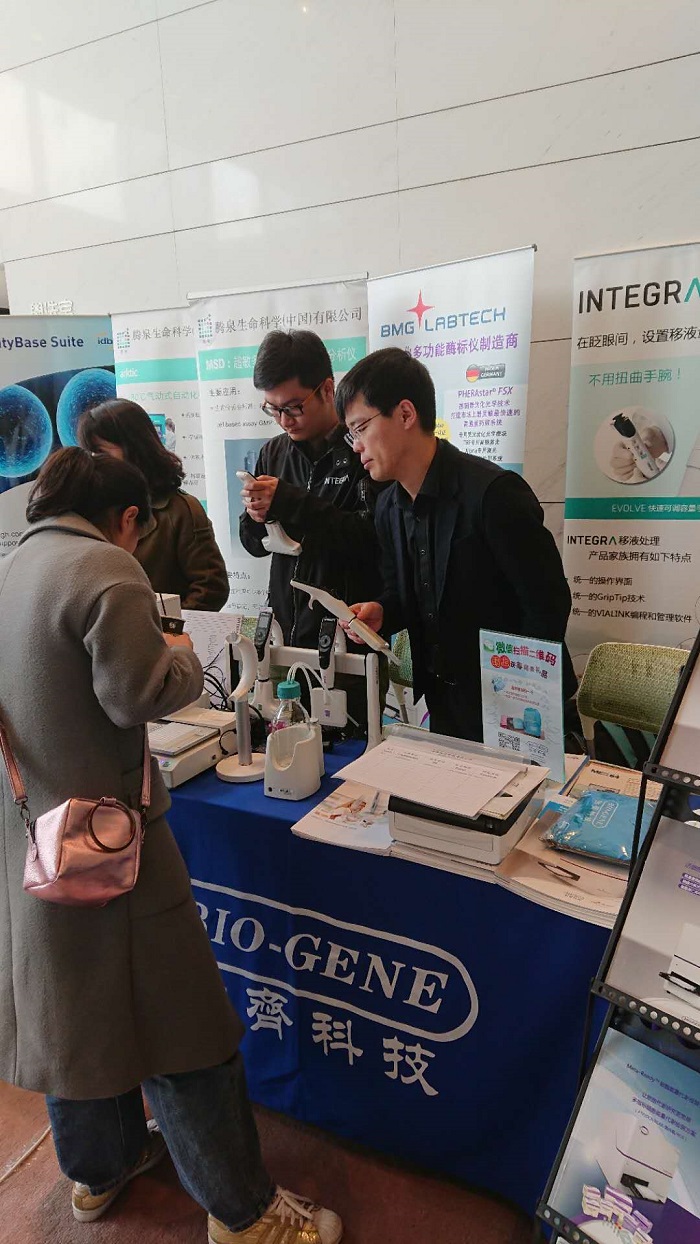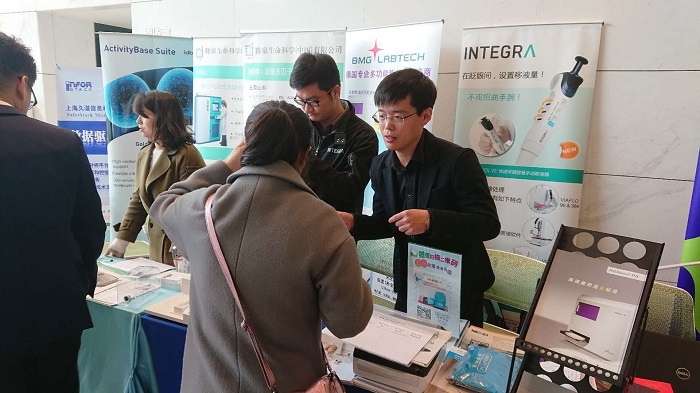 Dr. Chen Lianbin from Bio-gene gave a seminar on BMG PHERAstar FSX drug screening technology entitled "Ultrafast kinetic assays for ligand-receptor interaction: A combination of advanced HTS microplate reader and NanoBRET technology" on the 22th March. at 12:30-12:40 in the Shanghai Hall. The researchers at the scene listened very concentrating and communicated and discussed with Dr. Chen Lianbin. The atmosphere was very warm.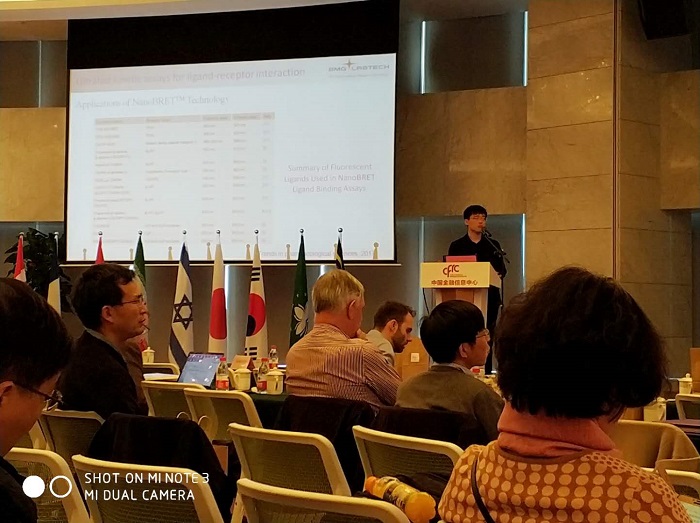 欢迎关注伯齐官方微信(微信公众号:Bio-Gene)
公众号回复:视频,可查看相关产品视频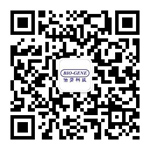 香港伯齐科技有限公司
Bio-Gene Technology Ltd.
广州伯齐生物科技有限公司
400 600 9639
www.bio-gene.com.cn
marketing@bio-gene.com.cn
香港 北京 上海 广州 成都 武汉 济南